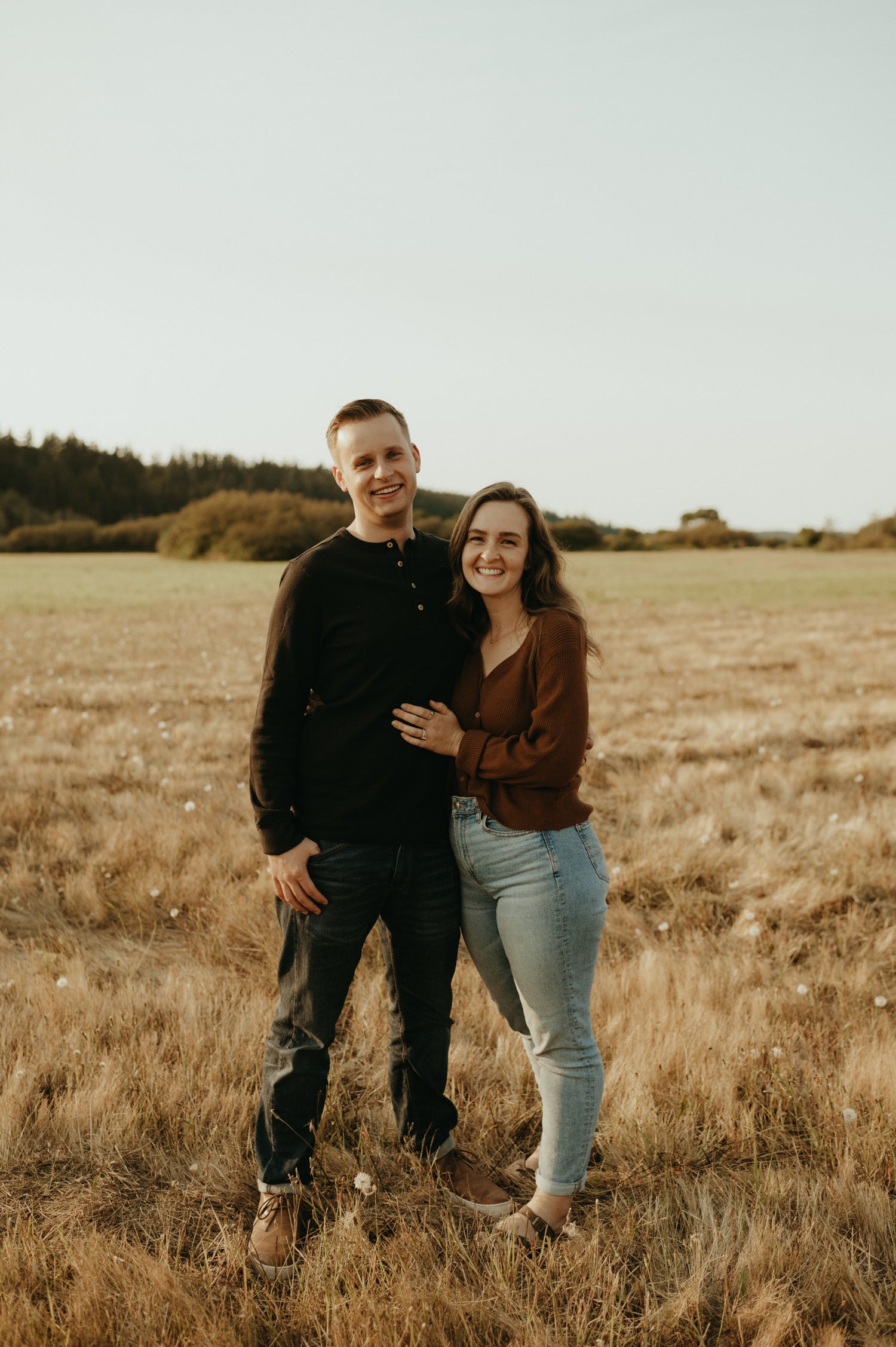 Hello!
We're Four Pillars Printing
We are Nick and Denali from Four Pillars Printing. We operate Four Pillars Printing because we have a deep desire to provide for you tangible resources that will help you throughout your day to day. Whether that is a cookbook, homeschool materials, or a daily devotional, we want to provide a place where you can affordably bring your digital materials to life!
In mid 2020, we began to question our lifestyle and how we were living. We began to do our own research into many things and made some huge shifts in our lives; simplifying our lifestyle, swapping products, learning how to make more food at home. We also realized how we were living made us completely dependent on highly vulnerable supply chains. As we saw vulnerabilities start to surface in the systems, we looked more and more into how we could live a less toxic lifestyle, be more self-sufficient, and how we could begin to homestead in our small front yard. We began purchasing courses to learn and then go onto implement more and more of this new information into our lives. We saw one massive issue though - the internet. If there were ever a failure of the internet or power infrastructure, the courses wouldn't be an available resource. And, maybe call us old fashion, but there is just something about being able to hold a book and turn a page. Printing at the big stores was cost prohibitive for what we needed hard copies of - and that's where Four Pillars comes in.
What Four Pillars was started for was an easier, more affordable option than big-name printers. We are also in partnership with homeschool curriculum makers, course creators, and content creators to make printing your products as simple as possible. Four Pillars mission is to enable families to make hardcopies of anything; courses, homeschool material, devotionals, exercise plans, recipes; that is impactful and important for you, but at an affordable cost. 
We took over Four Pillars in 2023 to continue on the legacy that was built by the previous owners. We hope that you will put your trust in us for all of your printing needs and we look forward to serving you!